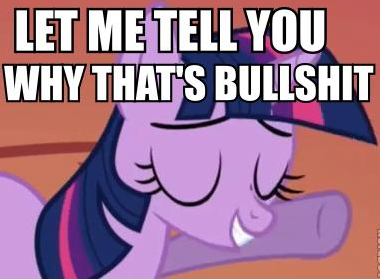 How does a man cat-calling at a woman mean he's treating her like meat, saying her body isn't hers, that men are so desperate they can't control themselves, or that it's a punishment for being a woman?
Just because it's her body does NOT under any circumstances mean he is trying to take ownership of her by letting her know he finds her attractive in any way, even cat-calling. I mean, come on girls… Is it really so HORRIBLY wrong if a man sees a woman he thinks is attractive and voices it to her?

I mean, yeah… There are several ways of telling a woman you find her attractive without cat-calling at her. But, still. Just because you don't want to be with that sort of man doesn't mean you have to be a bitch. It doesn't mean you have to go off and throw yourself at him, nor does it mean that you're obligated to do anything sexual with him.

You know what cat-calling means? It means that man saw you, thought through his head "Wow, she is really pretty/sexy/beautiful/fit/attractive," and he voiced that. It also means that biologically, he finds you attractive because you have good genes and he would, again biologically, feel a desire to have children with you. Unless he said "HEY HOT BITCH, WHY DON'T YOU GET OVER HERE AND SUCK MY COCK LIKE A GOOD GIRL," or something along those lines, it's not the end of the world.

Cat-calling is not "punishment" for being an attractive woman.

Take it as a compliment and get off your feminist high horse.

Now, don't get me wrong, I don't have a problem with moderate feminism. Feeling proud of being a woman is a wonderful thing. But, don't go overreacting and be all "I'M NOT A PIECE OF MEAT, WAHHH."

Either be offended, or be flattered, depending on how he cat-called at you, and move on.

I'm probably going to get flack for this, but I don't even care.

/unpopular opinion.